STONES is a collection of pencil renderings and watercolors by artist Steve Gale focusing on Gothic structures of stone. Primarily depicting castle ruins, this body of work also includes other subject matter, all relevant to this medieval construction material.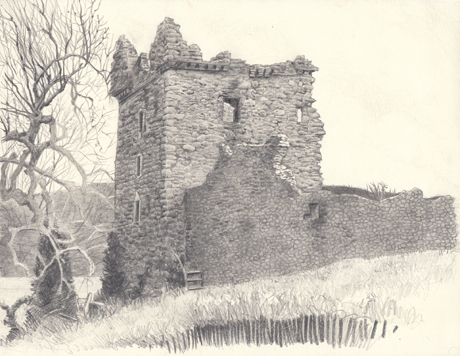 Inspired by photographic explorations captured during many trips to Europe, this body of work has expanded in multiple directions.
Strange Tales in Stone
depicts the stone facades of structures that contributed to classic Universal horror. The connection of Count Dracula to Vlad Tepes (Romanian for "the Impaler"), son of Vlad Dracul is fairly well known, but many other horror characters are similarly linked. Doctor Jekyll was inspired by the duplicitous life of William Brody. Victor Frankenstein may also have had a real life model as well as the ancestral fortress of the same name. Other structures such as the Paris Opera House and Cathedral de Notre Dame served as settings for classic Universal melodrama with speculations that actual people served as character models.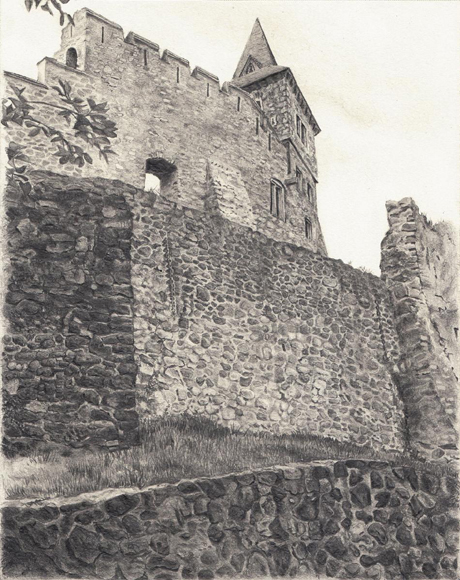 Click here for information on hosting a family friendly, 45 minute strange tales in stone art exhibit and/or presentation in your library.
An effort is underway to develop a subset called American Stone. But until that is ready for presentation I hope you'll join me in exploration of the great ruins of Europe both - historical and macabre.
Castle Ruins Exhibit