Sketches: Ireland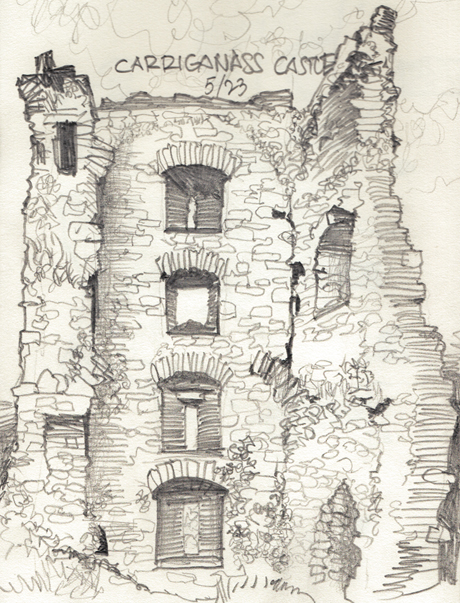 Carriganass Castle
Carriganass, Ireland
Ireland is where my love of castle illustration kicked off, in 2014 I began with just on-site fast sketching. Thus all this work on this page is of Irish ruins. Carriganass is an attractive ruin but presented more as a display, very look don't touch.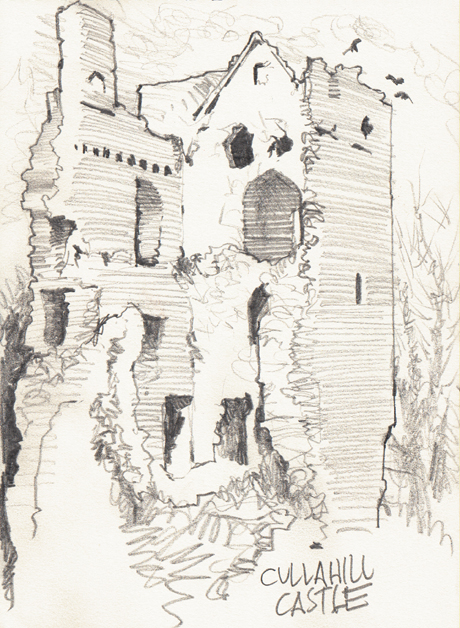 Castle Cullahill
Galesquarter, Ireland
Outstanding ruin with rooms on a couple levels to explore. Its on the outskirts of a village and aside from a small plaque is completely un-developed.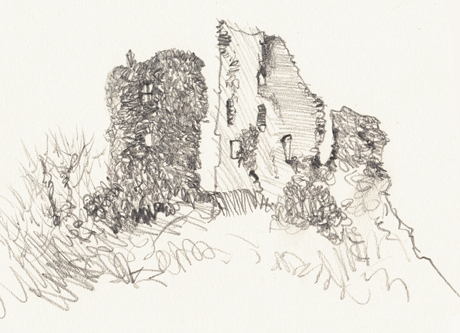 Carrigogunnell Castle
Clarina, Ireland
It doesn't look it from this sketch, but this may be the most fantastic ruin I've ever seen. Completely crumbled but so much to explore. We spent a couple hours here, just awesome.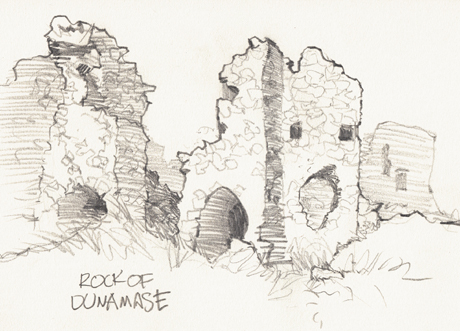 Rock of Dunamaise
Dunamaise, Ireland
A fun and very involved ruin. Smaller ruined structures dot the hillside, this one deserves lots of perusal time.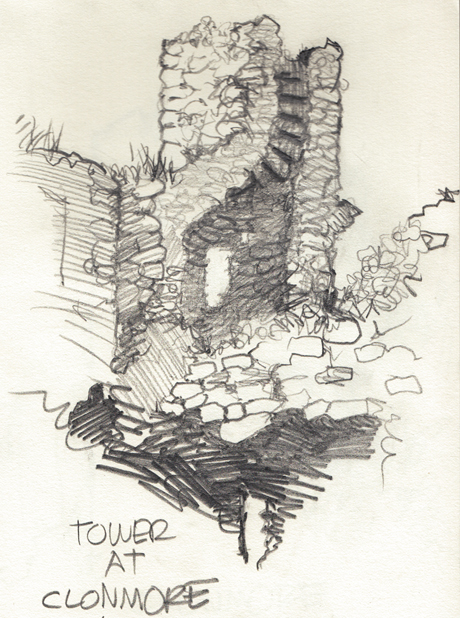 Clonmore Castle
Hacketstown, Ireland
On private farm land right next to a house, so though you can get nearly close enough to touch it you need to be satisfied with no entry.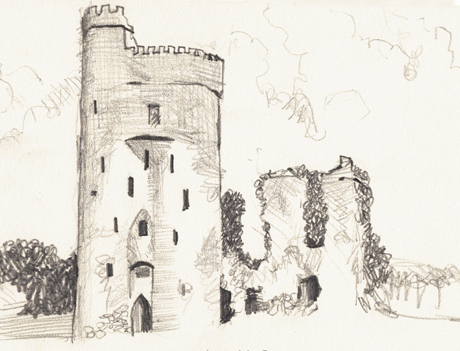 Castle Ballyadams
Ballyadams, Ireland
Also on private land, but out in a field. The land is owed by a gun club, but the front door was open so I dashed across the field between cars driving by. A fast but fun look inside and I didn't get shot!
Quick Sketches