Historical Horror Artist Steve Gale presents the European sites and historical characters that inspired Gothic chillers.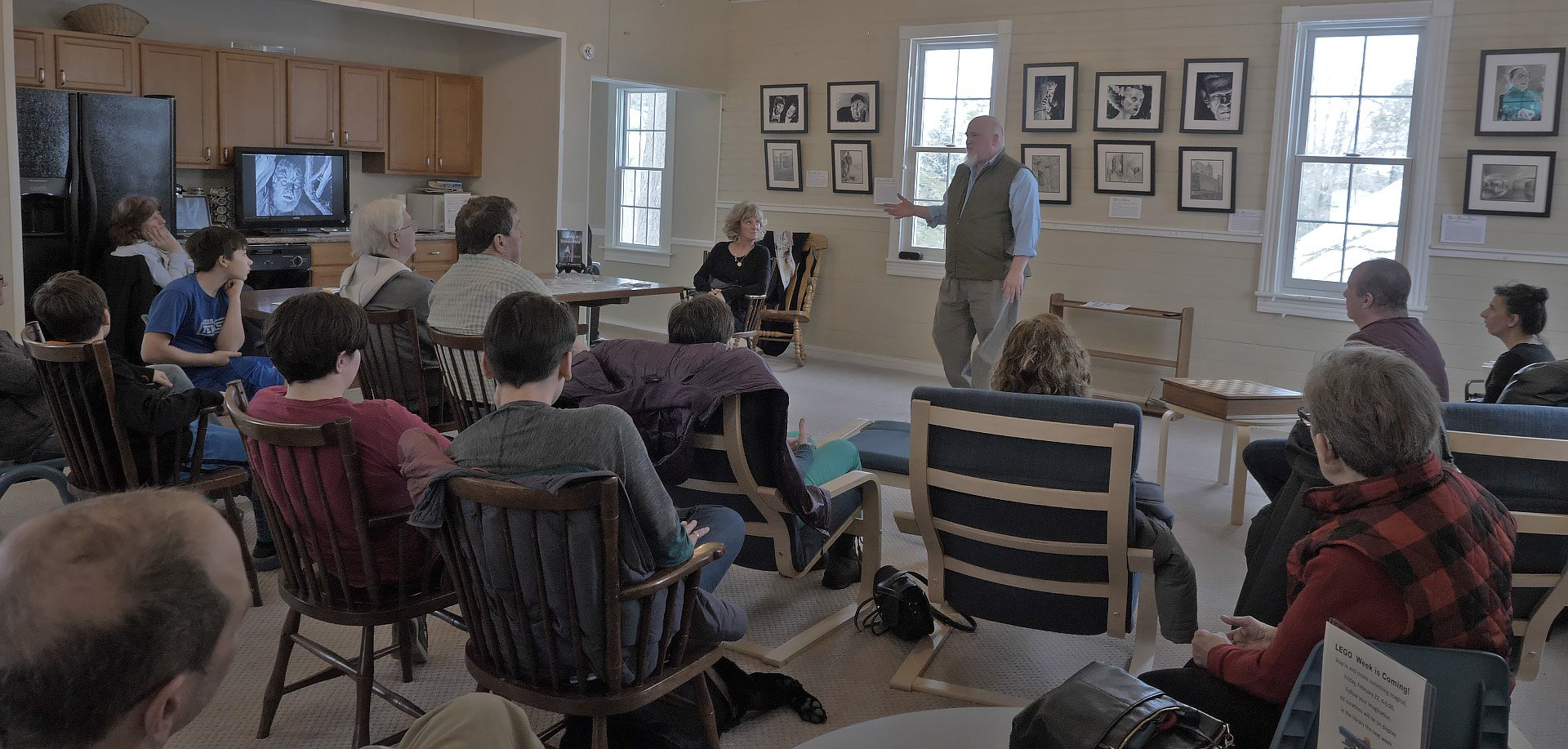 Strange Tales in Stone
is a body of artwork and presentation connecting supernatural characters with the historical figures and ancient stone sites that inspired their stories. Captivate audiences with the real history that drove the golden age of Universal horror.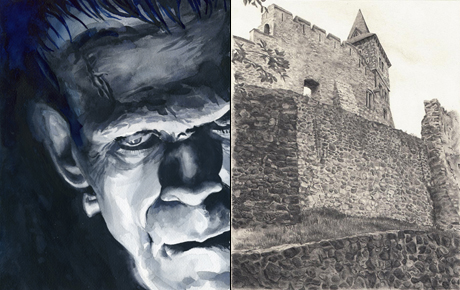 The Monster and the ancestral house of Frankenstein, Mühltal, Germany
Some of our most beloved Gothic tales are grounded in stone ruins. Though the love we have for the likes of Dracula and Frankenstein's monster does not cloud the reality that they are fiction, many of these tales have a foundation of real world people and places. Vlad the Impaler's connection to Dracula is fairly common knowledge, but did you know there is an actual Castle Frankenstein? That Robert Lewis Stevenson's Dr. Jekyll was based on a real person? That a disfigured man really lived beneath the Paris Opera House? That Quasimodo may have been inspired by a 19th century deformed stone cutter?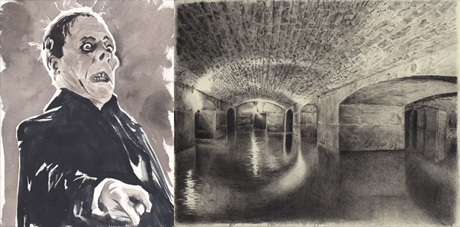 The Phantom and the actual flooded arched foundation of the Paris Opera House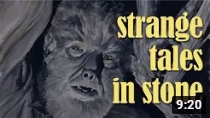 Click here
to view my 9 minute 20 second promo "Strange Tales in Stone ... the abridged version". It glosses over much of the detail but sets the stage for the full presentation.
2020 library bookings
| | |
| --- | --- |
| The Parsippany Library | Tuesday, October 27 @ 7:00PM |
| The Randolph Library | Wednesday, October 28 @ 7:00PM |
| Albert Wisner Public Library | Thursday, October 29 @ 6:30PM |
Click Here to view the full Strange Tales in Stone collection or Click Here for the collection of classic monster watercolor portraits.
Video montage of Tewksbury Library 'strange tales' talk (credit, Bill Anthony)
Would the
Strange Tales in Stone
exhibit and/or presentation be a crowd-pleaser at your library? If so then I am pleased to provide it! Please use the email icon (blue letter in envelope) to contact me or call 973.347.7479 and we can explore the possibilities.
Click here for info on my Castle Hunting in Europe presentation.