Medieval Europe
Medieval Europe is a growing collection of watercolor paintings designed to capture the feel of Europe's best preserved and most beautiful smaller towns. I have many idea's for places to depict so there is a lot of traveling to be done! I hope you'll come back to see this project as it evolves.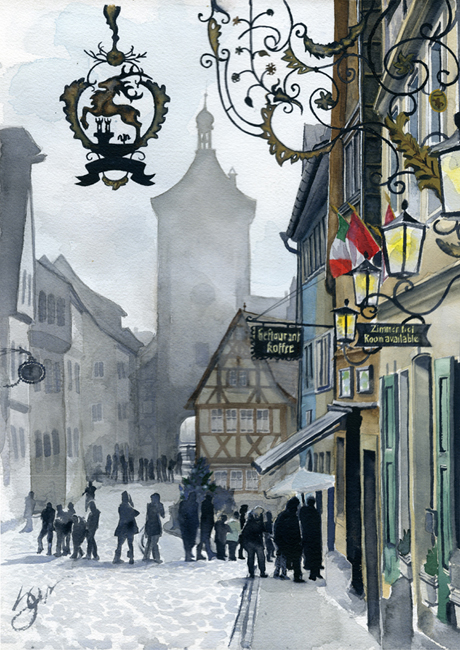 Tauber ob der Rothenburg
Rothenburg ob der Tauber, Germany
Medieval Rothenburg's most famous photo op, Siebers Tower (Siebersturm) as a backdrop for the yellow timber-frame house of the Plönlein square. On a December morning both were consumed in a heavy fog from the Tauber river.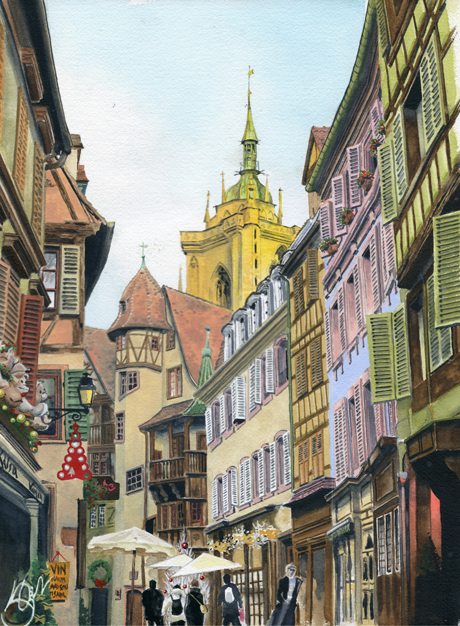 Alsatian Christmas
Colmar, France
Colmar is the largest city in the southern part of the Alsatian Trail in eastern France. The area is stunning during Christmas, offering one of the greatest Christmas markets in Europe. The architecture is a blend of French and German as the border has bounced between theses two countries over time. Now Colmar looks to be the best of both.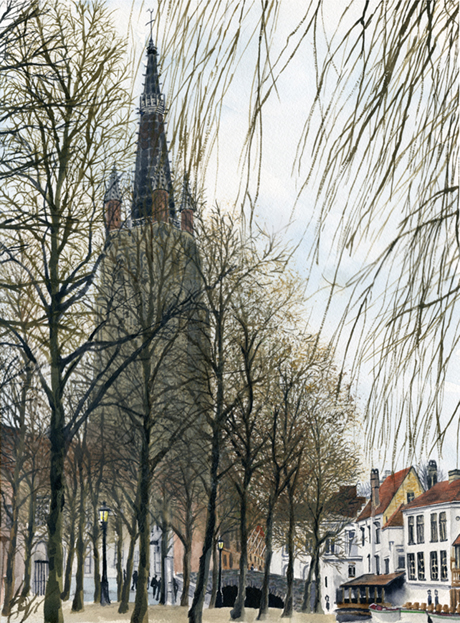 Lady and Trees
Brugge (Bruges), Belgium
I wasn't sure this scene was the right one for Bruges upon completion. But I am looking to offer a variety of cityscapes, and the trees really differentiate this one from the rest. So here it is, the lovely Lady of Bruges steeple behind a crosshatching of trees along the canal at Dijver. The image is from about 2 weeks before Covid-19 shut down the world.
Medieval Europe