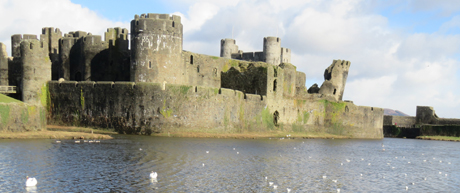 The enormous Caerphiily Castle in Wales.
Europe's landscape is riddled with the remains of ancient structures that have served to house and defend seats of royalty. They range from a few crumbled walls to standing structures with rooms, hallways and staircases. And the exploration these varied vestiges range tremendously in experience.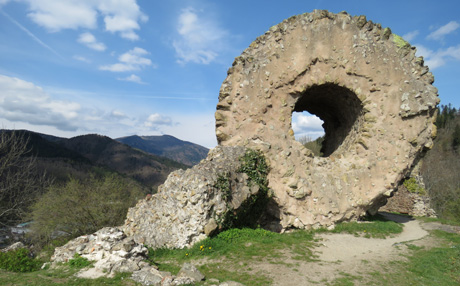 The remains of Château d'Engelbourg, France, featuring a section of toppled tower.
Examples of these diverse relics have been collected from travels to Ireland, Romania, Scotland, Belgium, Wales, Luxembourg, France, England, Switzerland and Germany.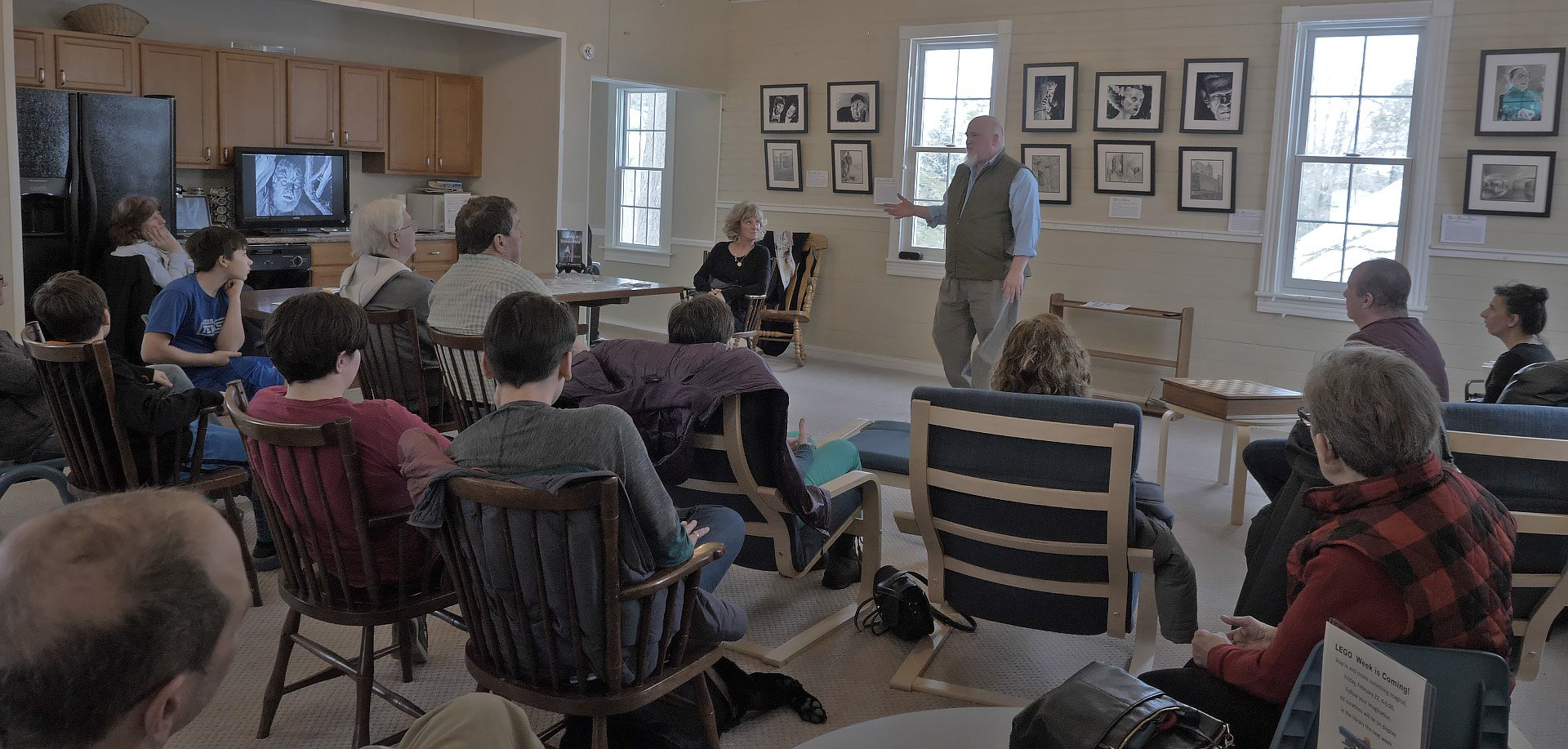 I approach the concept of basic castle exploration by placing examples into one of four categories: castles that have been renovated into hotels, tourist attractions, structures protected by a National Trust and what I call "wild ruins" - sometimes very intact and located in the woods, on a hill or in a growing field. Typically these are more difficult to access, but I consider them to be the gold ring.
Would the
Castle Hunting in Europe
presentation be a crowd-pleaser for your library patrons? If so then I am pleased to provide it! Please use the email icon (blue letter in envelope) to contact me or call 973.347.7479 and we can explore the possibilities.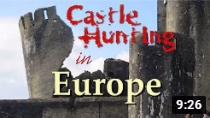 Click here
to view a 9 minute 26 second promo for this presentation. Submitted as a brief overview, this video covers about half the sites and omits most detail.
Click here for info on my Strange Tales in Stone presentation.