Strange Tales in Stone
Some of our most cherished gothic tales are surrounded by stone. Though the love we have for the likes of Dracula and Frankenstein's monster does not obscure the reality that they are fiction, many of these tales have a nugget of real-world inspiration at their core. Vlad the Impaler's connection to Dracula is fairly common knowledge, but did you know there is an actual Castle Frankenstein? That Robert Lewis Stevenson's Dr. Jekyll was based on a real person? That a disfigured man really lived beneath the Paris Opera House? Here are my pencil renderings of gothic horror's stony settings.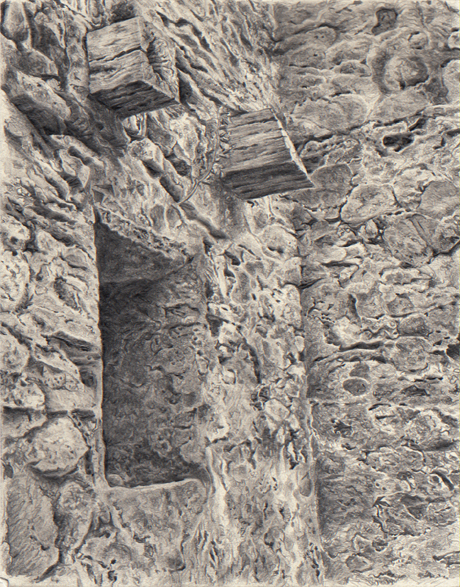 Poenari Citadel
Final Stronghold of Vlad Dracula
Arefu, Romania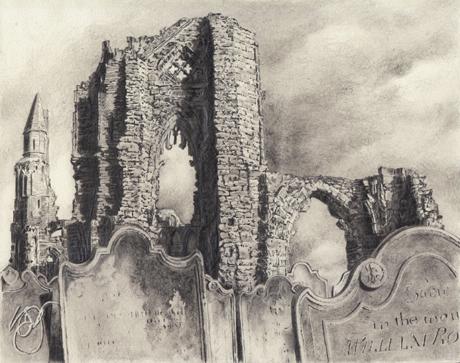 Whitby Abbey
Bram Stoker's inspiration for Dracula
Whitby, England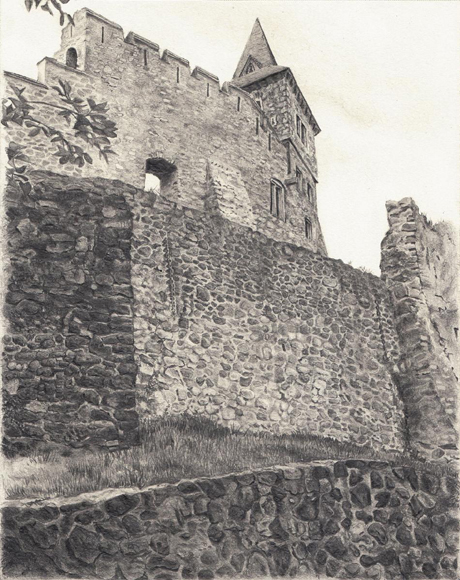 Burg Frankenstein
Ancestral castle of the family Frankenstein
Mühltal, Germany
One of the oldest names in German history, the first reported Frankenstein appeared in the 10th century. The first stones of the family fortress were set in the 12th century and grew over time, the tower added on centuries later. Among its many inhabitants over time was theologian, alchemist and physician Johann Conrad Dippel. Aspects of his career has lead to some speculation that Dippel may have served as Mary Shelley's inspiration for the fictional Victor Frankenstein. My final trek up the wooded mountain trail was to visit the castle in time to see the first rays of the Sun.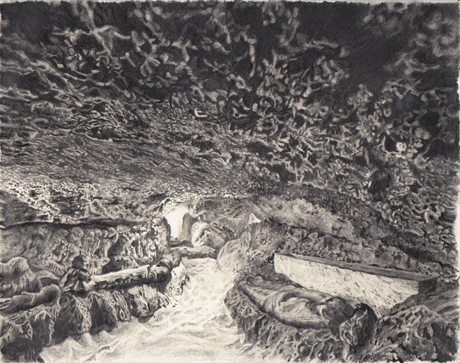 Catacomb at Minya
A recently discovered Egyptian City of the Dead
Minya, Egypt (this site was not personally explored)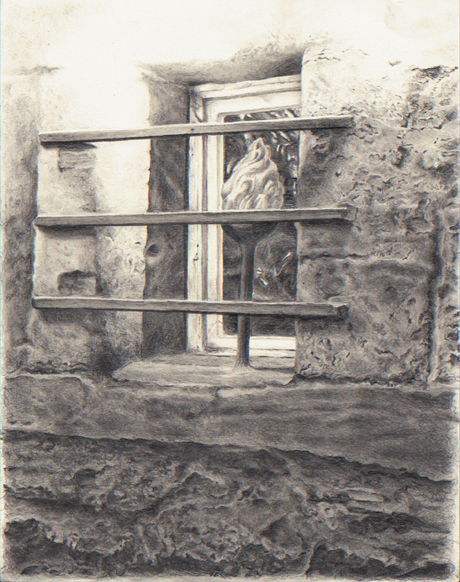 Exterior on Edinburgh's Royal Mile
Workshop of the real life Dr. Jekyll
Edinburgh, Scotland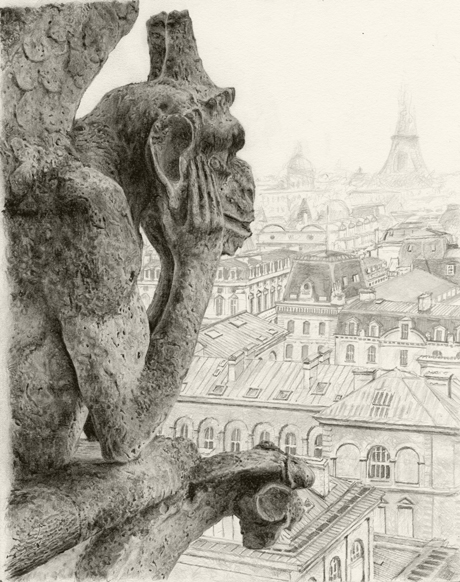 Gargoyle at the Cathederal de Notre Dame
Home of Hugo's heart broken hunchback
Paris, France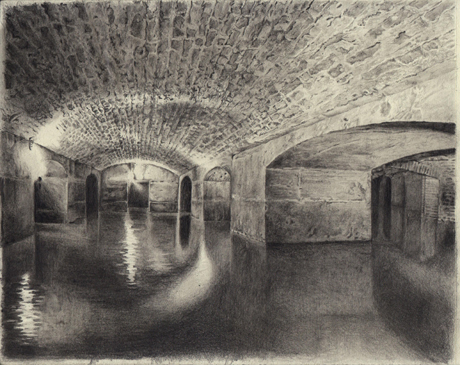 Beneath the Paris Opera House
Site of the Phantom's mayhem
Paris, France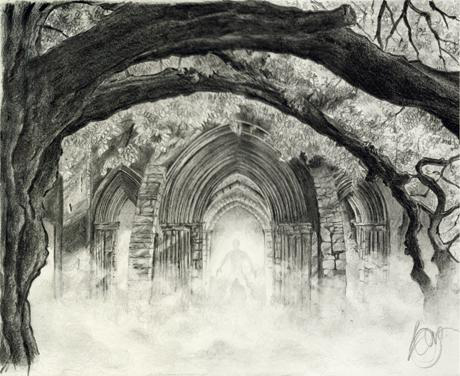 Margam Castle
Crumbled Chapel of the Welsh Talbots
Port Talbot, Wales
Strange Tales in Stone